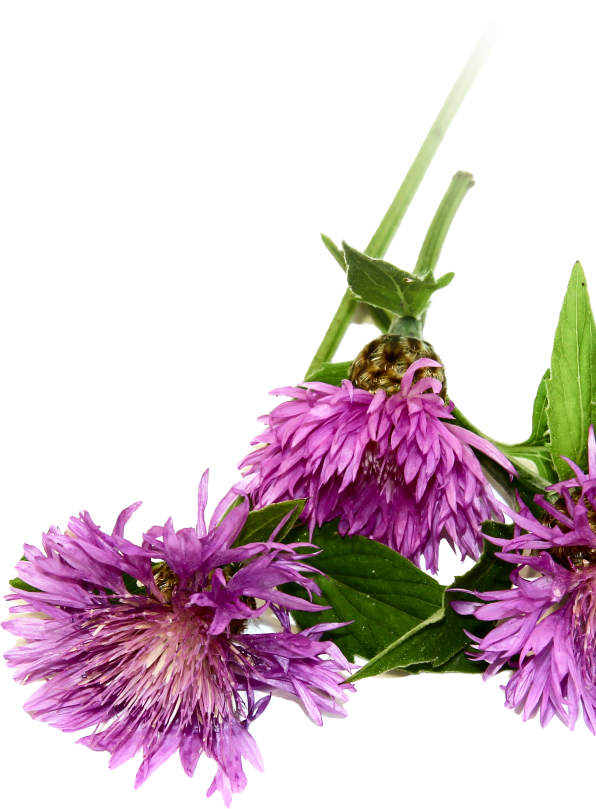 Seán Boylan is a traditional herbalist practicing at Edenmore, Dunboyne. The art and science of the traditional herbalists within the Boylan family can be traced as far back as the 15th century. Each generation has fostered the knowledge of their ancestors, but adapted successfully to the needs of the clients in the times they live in.
Dunboyne Herbs is a multi-disciplinary clinic primarily treating through herbalism, but also incorporating other therapies such as massage. Our standard of care is of the utmost importance to us. We strive to provide service of the highest quality to each individual client.
Our Foundation Herbs
Many of these foundation herbs can be traced back to the 15th Century within the Boylan family. The knowledge and expertise of using these herbs has been passed from generation to generation. 
Today, we integrate the benefits of these traditional foundation herbs into our modern clinic and complement them with Western treatment methods to improve overall health and well-being. Learn about our seven foundation herbs below:
Traditional Herbs Explained
If you are considering Traditional Herbs to address a health issue, we understand it may initially feel like a minefield of new terms and you may have lots of questions. In order to help, we have developed FAQ's with simplified explanations.
What is a Traditional Herbalist?
Anyone can forage for various herbs, spices or plants and research how they benefit the human body. However, it is important to differentiate between this and attending a traditional herbalist.
A traditional herbalist will have extensive experience in their field, garnering knowledge and expertise across a variety of health conditions. Practitioners will take a holistic approach to your health, assessing and treating the underlying cause of any health concerns you may have instead of simply treating the symptoms you are experiencing.
A full overview of your health and any current medication recommended by your GP will need to be reviewed by a traditional herbalist before you begin a treatment plan.
Why Use Traditional Herbs?
Herbs have been used for thousands of years for their medicinal properties to heal the mind and body. At Dunboyne Herbs, our personalised client recommendations are based upon the experience of five generations of the Boylan family.
What is a tincture?
The word 'tincture' is a term you will frequently hear in the world of Traditional Herbs. A tincture is a liquid solution used to treat a variety of health concerns. Active ingredients of a specific plants or herb are extracted using either alcohol or glycerin, resulting in your recommended tincture.
Why Dunboyne Herbs?
Our knowledge of the benefits herbs bring to the human body spans over five generations of the Boylan family at Edenmore, Dunboyne. Clients have travelled from far and wide over the years to attend consultations and purchase tinctures. This trust and experience has laid the foundation for our highly-regarded multi-disciplinary practice today. Our team are experts in the field of traditional herbalism and each have honed their skill under the tutelage of Seán. Dunboyne Herbs strive to provide the highest quality service and best experience for each of our clients. Our goal is to improve your quality of life
What can I expect at my consultation?
We advise to wear suitable attire such as loose, comfortable clothing. Upon arrival at reception, you will be asked to sign a disclaimer form in our reception relating to COVID-19.
During your consultation, the practitioner will review your current health status and take notes on the following: Discuss your lifestyle, family history, diet, symptoms and any medication you may be taking as recommended by your GP.
These notes, which are held on our client database, will enable the practitioner to build a complete picture of your health and recommend an individualised course of herbs that will best suit your needs.
It is essential your practitioner has a full overview of your goals and underlying symptoms to enable us to recommend the correct herbs to best suit your body and kick-start your road to better health.
Martin is an exceptional masseur who has worked at the highest levels of sport and in particular with the Irish Rugby Team. His experience and knowledge in the field of massage is second to none.
Eddie O'Sullivan, Former Head Coach to the Irish Rugby Team
I have known 'Mocky' (Martin) for over 15 years and he is a top class sport's
masseur. His knowledge of how the body trains, recovers and operates is second to none. We have worked together with the senior Irish rugby
team, the Irish international rules team, world champion boxer Bernard
Dunne and many other sports people. The attention to detail and
professionalism Mocky brings to any role he is engaged with is
outstanding. I now consider him not only an excellent professional but
also a trustworthy good friend.
Mike McGurn - International strength and conditioning Coach. B.Sc. Sports Science.M.Sc. Strength and Conditioning
Seán Boylan has a true gift. He is a natural healer. His knowledge of the inner workings of the human body and herbal medicine is second to none. This knowledge is also evident in Niamh and the team. My visits to Dunboyne Herbs are always pleasant with a warm atmosphere.
Julie Davis, Strength & Conditioning Coach
I have been a client at Dunboyne Herbs for almost twenty years now, both for recovery from sporting injuries and to help enhance and maintain optimal health and vitality in everyday life. Seán and the team's intent to put their clients first has always shone through.
Kieran McGeeney, Armagh Football Manager
I am the third  generation of my family to attend Dunboyne Herbs. As a footballer, Seán has treated me from sprains and strains, to fractures and even Glandular Fever. Seán has always got me back on the road to recovery. His expertise is based on hundreds of years of scientific knowledge and clinical experience. The contribution of Dunboyne Herbs to the health and well-being of my family and friends is something I will always value.
Niall Browne,  Kildare Footballer
Niamh helped me immensely with a variety of injuries I was struggling with. She looks at the body from a holistic view. Through manipulation of various joints around the body, I felt more fluid and my pain disappeared. After each visit, I went away feeling great. Niamh provided me with essential information on preventing injuries and nutritional guidance to heal the body.
Peter Kelly,  Kildare Footballer
I am currently being treated for a thyroid problem. With Kate's reflexology and expert advice on herbs, I am seeing fantastic results. Kate is extremely helpful and informative. I now look forward to my reflexology treatments at Dunboyne Herbs. The results speak for themselves.
Eleanor Kearns